A Mother and an avid Book Reader and I have friends who love reading books too. I am always on the look out for Book Reader Gift Ideas  Millions of good books to choose from certainly.
You may have a fair idea as to the authors your friends read, however I tend to veer away from only books to give as gifts. Simply because I don't know whether that book has already been purchased by my friend or maybe someone else might buy that particular book for her too.
Book Reader Gift Ideas for Mothers&Others
Of course if the person you are looking for a book reader gift is not a Mom it doesn't really matter here. My preference is for hard cover books I love the feel of the book in my hands but that's irrelevant because even a E-book reader needs gifts
Reader Gift Ideas Cup and Saucer
Book Lovers Tea cup and Saucer Set Fine Bone China

A Book Reader Gift Ideas Cup and Saucer
Simply gorgeous gift idea for the avid book lover
Elegant, multi coloured book lovers teacup and saucer set.
Made in England of fine bone china.
Jumbo size breakfast cup measures 3.5 inches tall
Makes a perfect gift for avid readers and coffee or tea drinkers.
Microwave and dishwasher safe.
&
&
---
Sunbeam Electric Throw Blanket
I have had my Sunbeam Throw Blanket for several years now and nothing is nicer than this on a cold Winters day than cuddling with a good book.
Sunbeam Electric Heated Throw
These Sunbeam Throw Blankets are a great size, mine reaches from under my chin down to my feet. I can even hold my book with two hands from under the blanket,pure warmth I can adjust the temperature easily. It washes in my washing machine,you will be loved forever if you give The Sunbeam Throw Blanket for a gift. Click on image to purchase
&
&
---
Locking Book Safes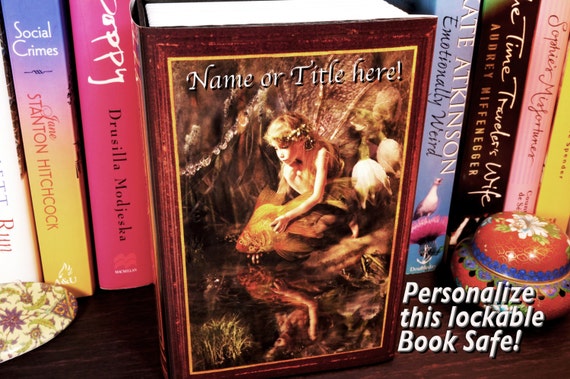 Locking Book Safes

Beautifully Hand made these locking Book Safes,come in 130 different styles.
Can be personalised
Catering for individual tastes and occasions
Gift giving fake Book Safes is really looking outside the square
Reading 98 5 star reviews will give you an idea of just how dedicated
this Etsy shop owner is.
&
---
Natural Lighting Floor lamps
If you are a book reader yourself you will know the importance of good light I use a A Natural Lighting Floor Lamps when sitting in my chair,they create a lovely ambience and maybe the only light you need to have on even watching television.Using a natural reading floor light or portable reading lamps that have soft light,helps to avoid headaches and eye strain.
Hobby Reading Floor Lamp choices
Daylight UN1072 Naturalight Hobby Floor Lamp

Daylight UN1062 Naturalight Hobby Table Lamp

Brightech Litespan Soft and Warm White LED Lamp – Jet Black

&
---
The Kenley Natural lighting, Reading Light is a great light not only for reading but also for hobbies such as Beading,Sewing or Art. The light is nice and bright like natural daylight but will not hurt your eyes.
The height is about 5 feet.It sits great by the side or behind a chair. Use in Living Room, Bedroom or Office
Living Without Power
We recently had a power outage for 22 hours that was when I realised the necessity of Clip on reading lights. Read easily with or without power,read in bed,well read any where really. Kids will love reading lights these too.
&
&
Reading Lamp,
CeSunlight Rechargeable
Lite Reading Book
&
---
Book Reader Gift Ideas Coffee Mug
Awesome gift idea for the avid book lover
Elegant book lover's coffee or tea mug features bright colours
Made in England of translucent, chip resistant bone china
Measures 4 inches tall and holds approximately 10 fluid ounces
Makes a wonderful gift for avid readers and coffee or tea drinkers
Microwave and dishwasher safe
You may like to read Love Crime Books
You may like to read Linwood Barclay Crime Thriller
Whimsical Gifts for Book Readers
&
&