Santa Sack Gift Bags Christmas 2018
This post contains affiliate links at NO extra cost to you! Find a memorable gift idea or some bargains.I may receive a small payment for the expenses associated publishing my website. 
 What are you going to put all those gorgeous Christmas gifts in that's different. Have you thought about Santa Sack Gift Bags You may  have your Christmas list organised or your gifts are ready to place into a reusable Gift Bag.
Cute Baby's First Christmas Santa Sacks
Place baby's first Christmas Gifts in their own special reusable Santa Sack and you will always have a baby Christmas Keepsake of their first year of life. Fill with baby pamper gifts,nappies-diapers,creams and shampoos even bath time toys for their bath time fun.
Blue Cute Baby's First

Personalised Baby's First

Personalised Teddy bears

&
---
 Gift Bags with Reindeer
Your children will be delighted this Christmas to have these gorgeous Santa Sack Gift Bags to place under the Christmas tree. Delighted they definitely will be when they get you up at some ungodly hour in the morning to find their Christmas presents.
---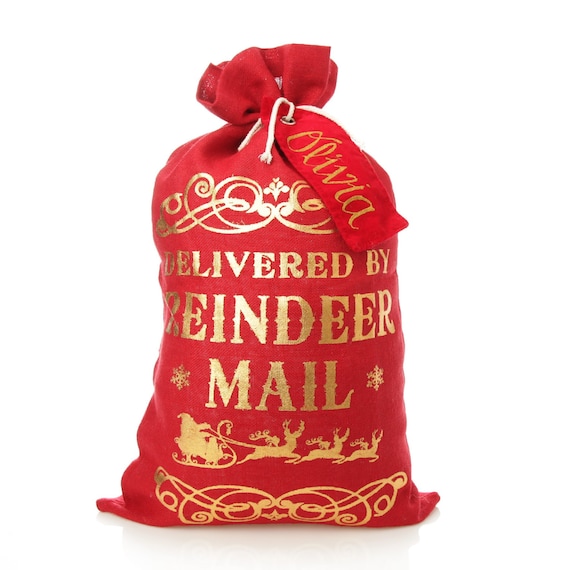 Reindeer Santa Sack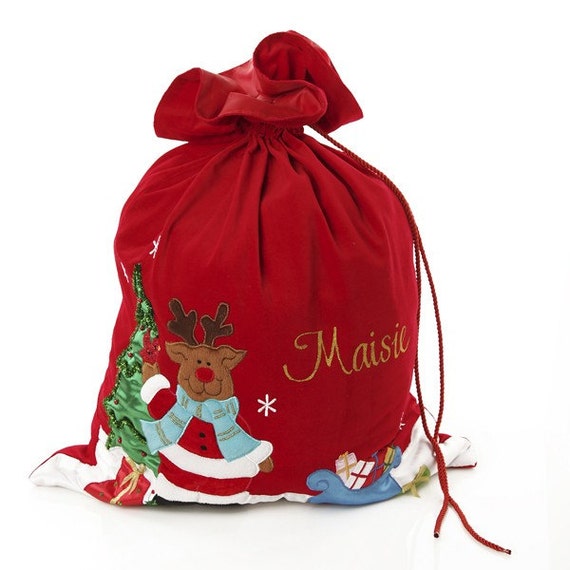 Reindeer Santa Sack

&
Found a Etsy product you like: on our website but it's not in your country? Let me help you here
---
Father Christmas Santa Gift bags
When my daughters were young their Santa sacks were a kids Christmas tradition repeated long after they were grown. You can start a Christmas keepsake tradition for your family perhaps starting from Baby's First Christmas.
---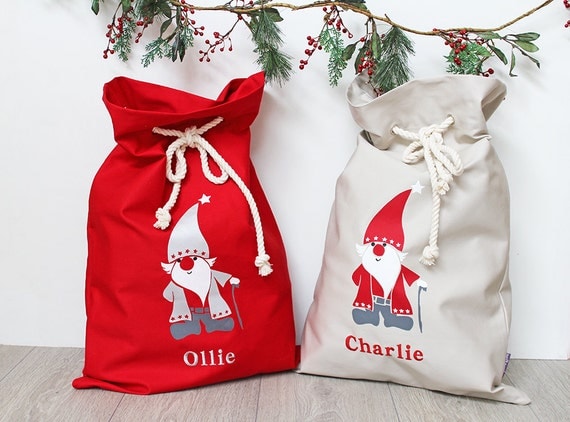 Father Christmas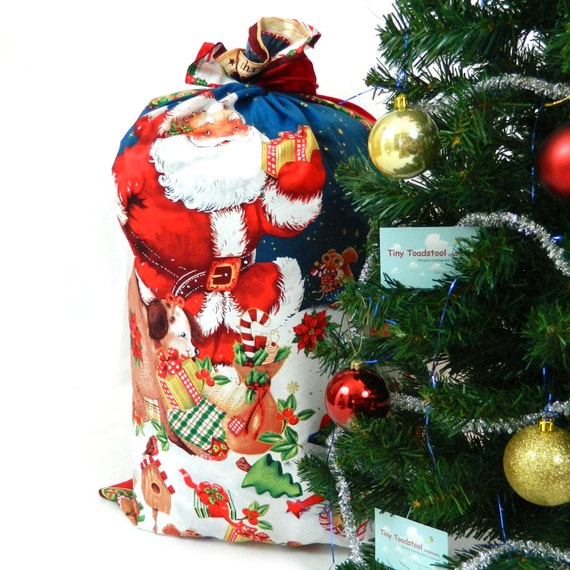 Father Christmas Sack

&
---
US Air Force Symbol Santa Sack
US Air Force Symbol Santa Sack
Loved one in The Military have you found your Military Gifts and some Stocking Stuffers.
How about this great Santa Sack Gift Bag designed for those in the Air Force.
Great in the traditional red color of Christmas very strong Burlap material
The sizing is generous at 14″ x 18″.
A reusable gift bag that could be used year after year or for storage.
Traditional Christmas Gift Bags 
There is a Santa Sack Gift Bag for every member of your family, below are the more traditional including Christian Christmas Gift Bags.
3 Christmas Drawstring Gift bags
Extra large Santa Sack
---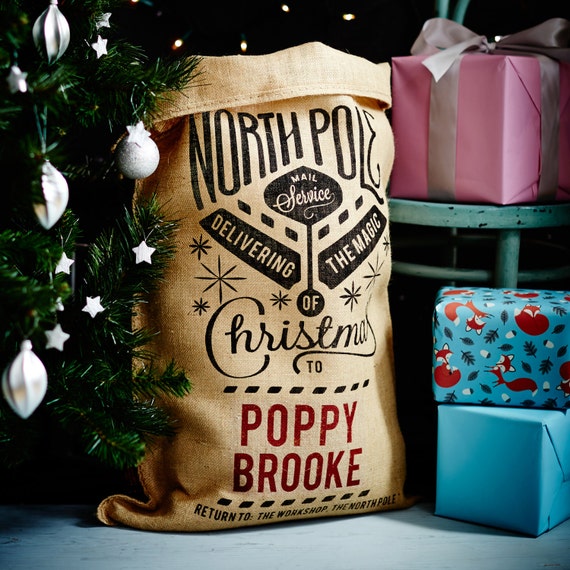 Santa Sack Traditional Christmas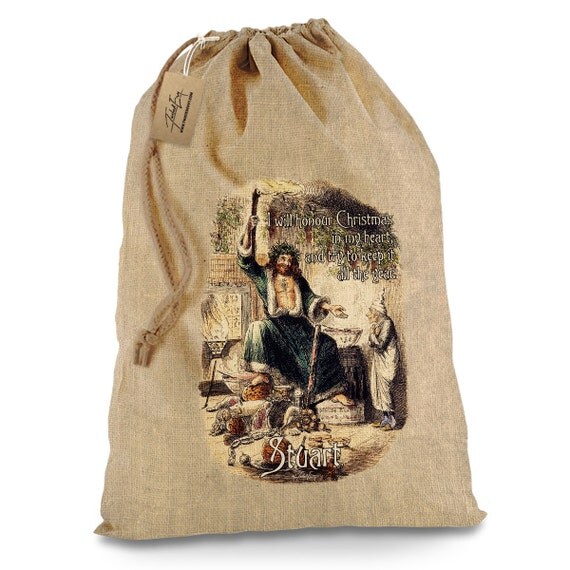 Christian Christmas Gift Bags

&
Velvet reusable Santa Sack Gift Bags
Santa Sack Velvet Christmas Gift Bag with Cord Drawstring
Velvet Santa's Gift Sack with Cord Drawstring